Domain Toolbox – Powerful Tools For Successful Domainers
RegisterCompass provides you a powerful and handy set of tools and resources that you need to find the domain name that you want.
This gives you as RegisterCompass member an advantage over other domain services, simply because you will have the ability to find those domains that are highly valuable and get them before someone else does.
We offer you the following add-ons to help you in your quest for the perfect domains:
Mark / Unmark Domains
You can mark / unmark each domain in Registercompass. This helps you to save time because you don't have a look on one domain twice. Domains can be marked / unmarked domains individually or in bulk for complete result pages.
To make the domain search process even quicker, you can easily hide all marked domains in your results.
Personal Domain Notes
Add a note to each domain name in RegisterCompass.
This could be anything you want. You can also view just those domains where you added a personal note. If an expiring domain becomes available and moved to expired domains area, it will still keep your note.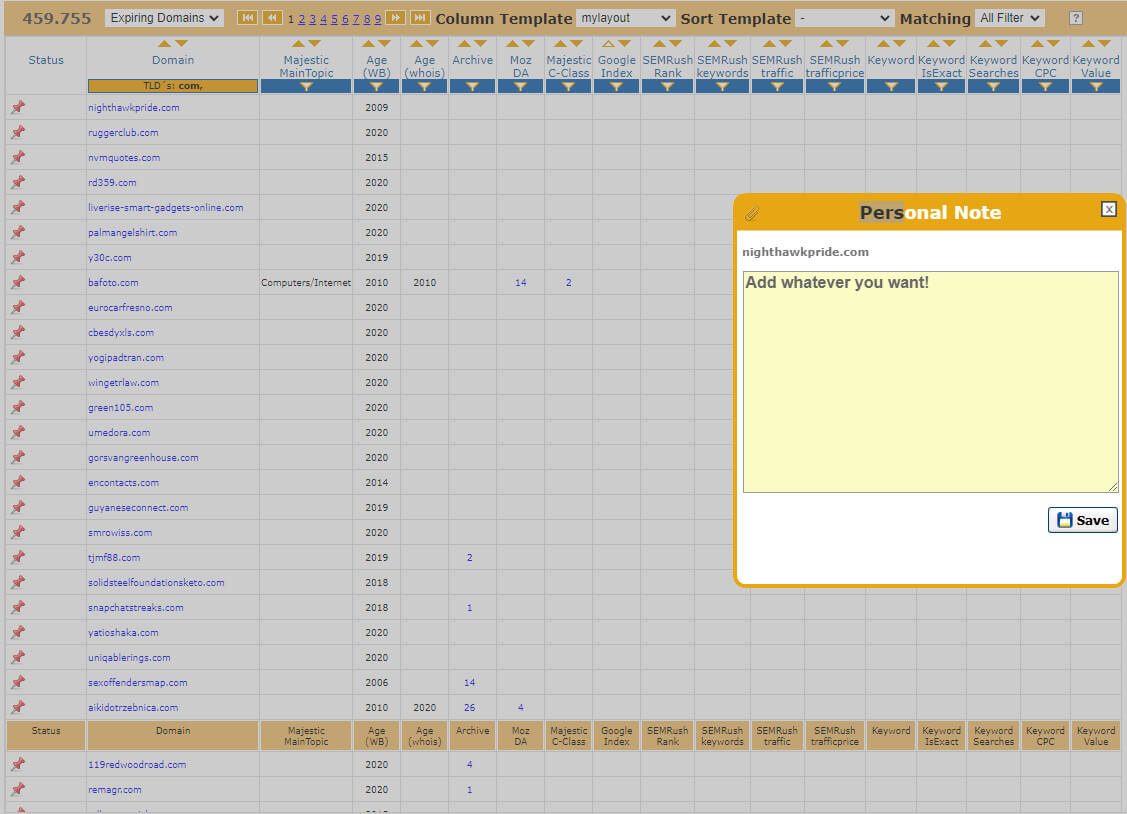 Domain Availability Check Single / Bulk
We check the availability for each and every expired domain name 24/7.
We are constantly looking for the perfect domain for you. Although please keep in mind that it may take up to a few days to update our database of 2,716,524 expired domains.
To handle this issue, please bulk check your domain results with just one click, and you will have the opportunity to view Real Time information on whether a domain is currently registered. You can use this feature for bulk domains or just a single domain.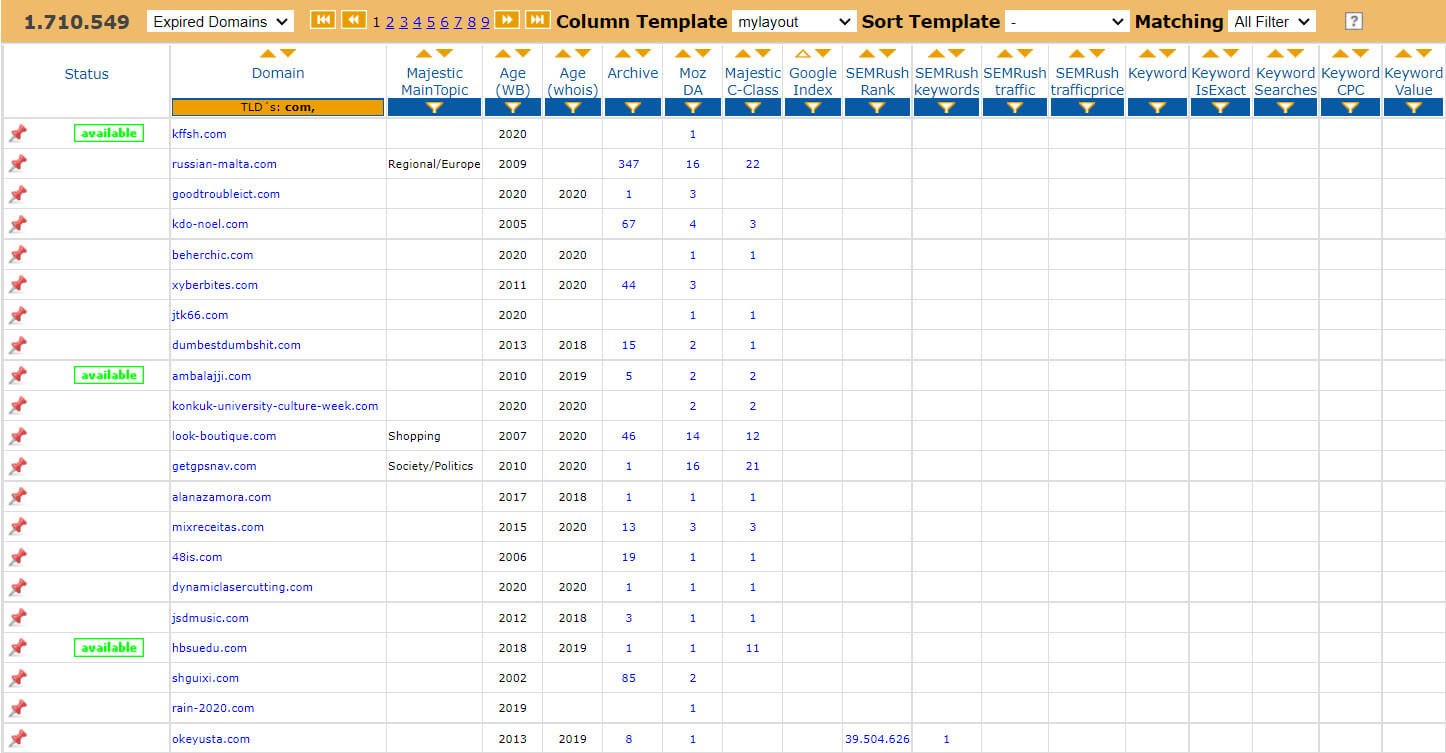 Whois Information
We also allow you the opportunity to see the Whois information for each domain. In some cases, this data may be privacy protected. If this is the case, then there will be no information shown.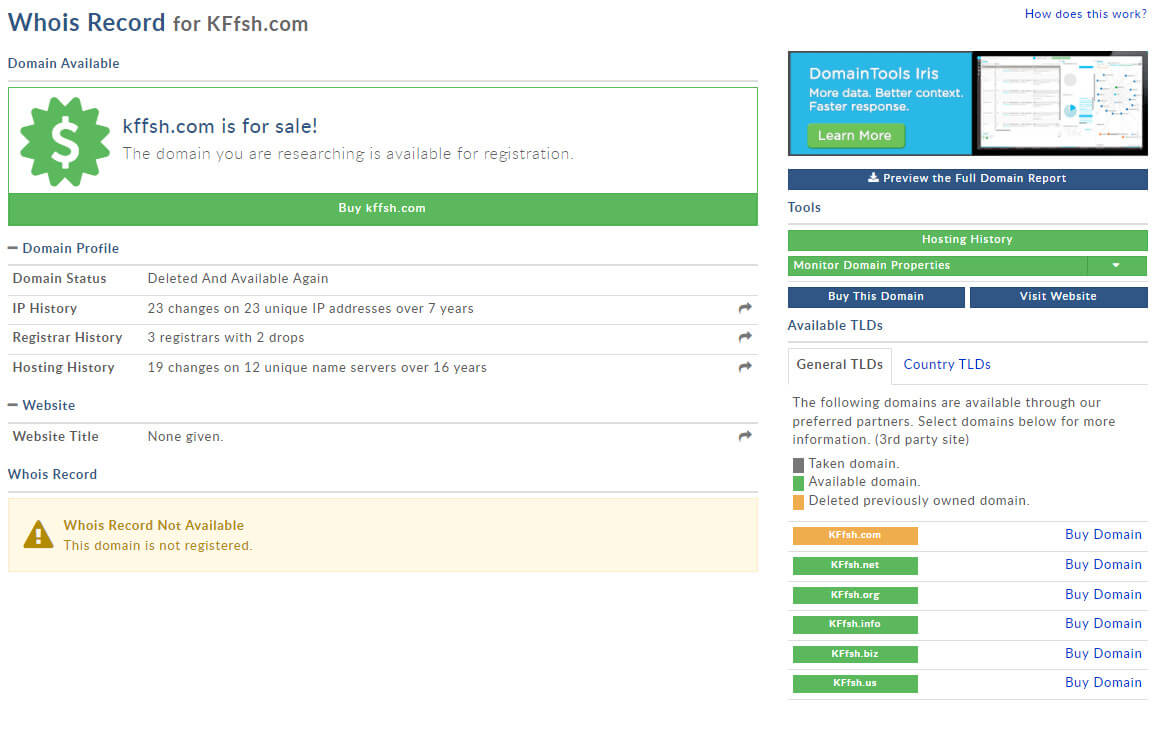 Now – It's up to you to decide what to do next. You could sit back and ponder everything that we offer you at RegisterCompass and let other domainers walk away with the domains that you need.